Service
Personalised labels for watersports equipment
ID Tag your kit with contact details using our waterproof labels.
Get your lost kit back

A kite board taken by the currents, a canoe paddle lost downriver or a ski pole dropped off a lift - it happens all the time. Lost gear is much more likely to end up back with you if your contact details are on it.

Don't waste the coast guards' time

Washed up kit with no identification of the owner means the rescue services can't tell if you're still out at sea and in need of help. For this reason the coast guard recommends you id-tag your kit.

Tried and tested

Sea-ID has supplied labels since 2009. In that time we've learned a lot about labels and have become trusted by our customers doing all kinds of sports.
Industrial Grade
Made for serious applications, the print goes under the top layer so it can withstand heavy abrasion. Tested for lengthy exposure to water, sunlight and temperatures from -50°C to 300°C.
Color
Each label has two colors, a foreground and a background, choose your combination during the order process.
Logo / Image
You can have a logo or image on your label. Tell us during the ordering process.
Shipping
We are in the UK and will post labels to almost any country. Processing the order takes 1 or 2 days then delivery is by standard mail. As an example, airmail to USA usually takes from 1 to 3 weeks, UK mail is 1 or 2 days.
Price
The price is per label plus for each variation of layout or color. Shipping is . Look here for more details.
Durability
The oldest recorded label regularly used in a beach environment was 8 years. Unfortunately the board broke but the label was still going strong! You should expect your label to last until it is time to sell your equipment, and when you do it will peel off cleanly.
Testimonials
What you've said...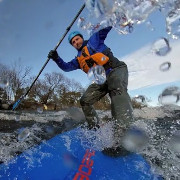 Andrew
Kite / Foil / SUP / Snow - Ottawa, Canada
" When I started kiting the locals told me to be sure to write my name and contact details on my board in case I lost it. It made sense since I was not great at staying with my board and we kite on a river with rapids not too far downstream. I didn't want to mess up my gear with my scribbly writing though so I looked around and found Sea-ID. It was relatively cheap and ordering was very convenient so I took a chance. Years later none of the labels have degraded at all and are still holding strong. I don't lose my board very much, but I still appreciate knowing that it's got a good chance of finding its way back to me if I do. I've got stickers on my foil, SUPs, bar, harness, even my skis and snowboard. "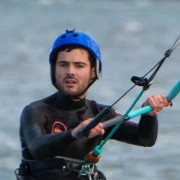 Thibaut
Kitesurfer - Dublin, Ireland
" I bought a sticker from Sea-ID and really like it! It perfectly sticks on my board after plenty of sessions in Dublin bay and makes me feel more comfortable anytime I am losing my board a bit far :) "
Thibaut has more to say about how not to lose your board at kitesurfdublin.com.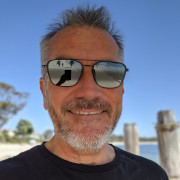 Tony
Foil / Kite / SUP - Byron Bay, Australia
" I first ordered labels form sea-id several years ago for my kite board. They look great and after years of regular use are still as good as the day I applied them. Since then I have ordered several batches of labels and use them on all my equipment, including kite boards, surfboards, kite bars, helmets, hydrofoils, SUP paddles and kite bags, as I have a habit of leaving things on the beach. The labels have been responsible for reuniting me with 3 lost kite boards and a kite bar so far. They are a great product, never fade and never peel off, but can be removed when selling equipment, unlike a permanent marker which many people use. I also place a secret label underneath my bindings to help with identification in case my board is ever stolen. The customer support is great, and the labels ship very quickly. I have also ordered labels as birthday gifts for some of my kite buddies and keep a few on hand for myself because I tend to buy new equipment regularly these days. I really can't recommend these labels highly enough and would never be without them on my equipment. "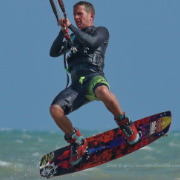 Russel
Kitesurfer - Lancing/Goring, UK
" I've purchased Sea-ID labels a few times now and you just won't find a better long lasting quality label. I love the way you can design it and have a choice of colours to match your equipment. I mainly use them on my kiteboards and years done the line they are still as good as new . A great customer experience, quick delivery times and kind people to deal with. Highly recommended. "