What are your prices?
The price is per label plus for each variation of layout or color. Shipping is . For quantities over 25 please contact us.
Where do you deliver?
How long will it take?
We are in the UK and will post labels to almost any country. Processing the order takes 1 or 2 days then delivery is by standard mail. As an example, airmail to USA usually takes from 1 to 3 weeks, UK mail is 1 or 2 days.
What colors do you have?
The labels have two colors, a foreground and a background. These are the color combinations available now, or if you are making a large order we can talk about other colors.
Can I have pictures and logos on my label?
Yes, we can turn any image into a label. Bear in mind that it must be transformed into two colors, foreground and background, so it works great for logos and stylised images but not as good for photographs. Please do get in touch to discuss the image you want to use or mention it in the instructions section of the order form.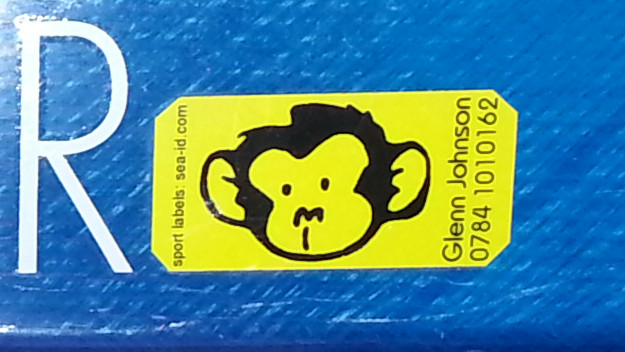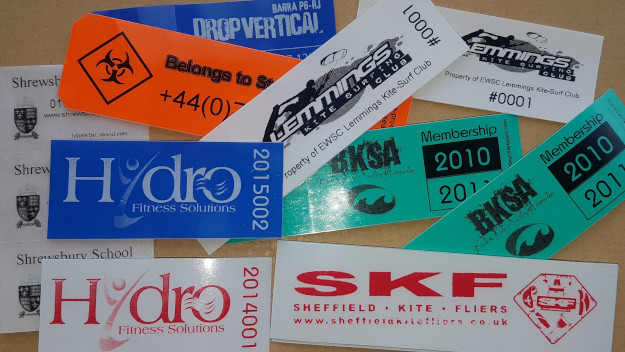 Labels for Kites?
There are two ways to label a kite. If your kite has a smooth plastic panel then you can use a standard flat label on it. If your kite has bridles you can use a flag label. See here for information about flag labels.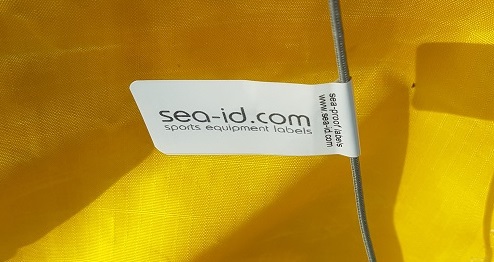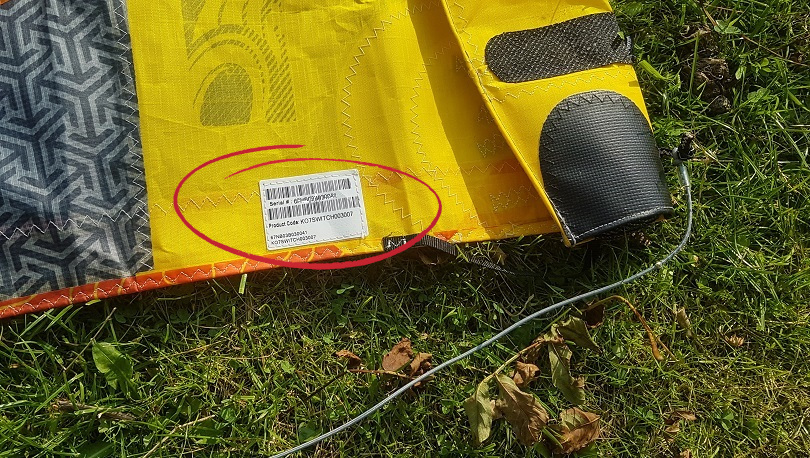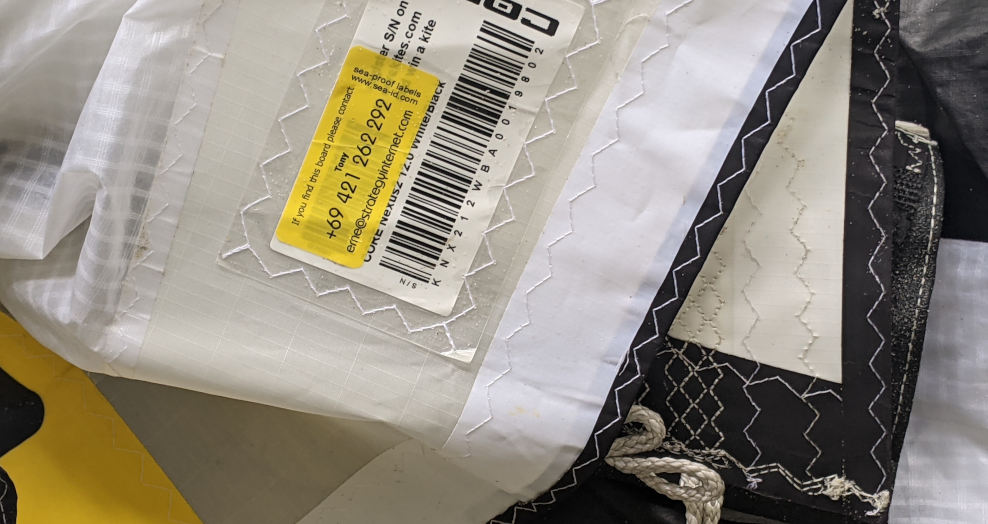 What are the different types of label?
Is there any advice on how to attach a label?
Have a look at the guide to label types which also has tips on how to get the best from your labels.
Can I have labels for my club / shop / school?
There are a few options for this, ranging from a simple print run, to getting a set of personalised labels for your club members. Contact us with your requirements.
Asset labels / property labels/ sequences?
Yes we can add incremental serial numbers or any type of serial-number pattern to your labels. Need barcodes? We can do that.
What is the quality like?
industrial: professional media designed for no-nonsense, industrial applications
abrasion: the print goes under the top layer, so it wont fade or scratch and can withstand heavy abrasion
water and sunlight: tested to withstand lengthy exposure
temperature: tested to withstand -50°C to 300°C
removable: can be removed cleanly without leaving a residue
How long will they last?
A long time. The oldest recorded label regularly used in a beach environment was 8 years. Unfortunately the board broke but the label was still fine. Certainly you should expect them to last until it is time to sell your board, and when you do they come off cleanly.